Registration Reminder!!! One week left!
---
---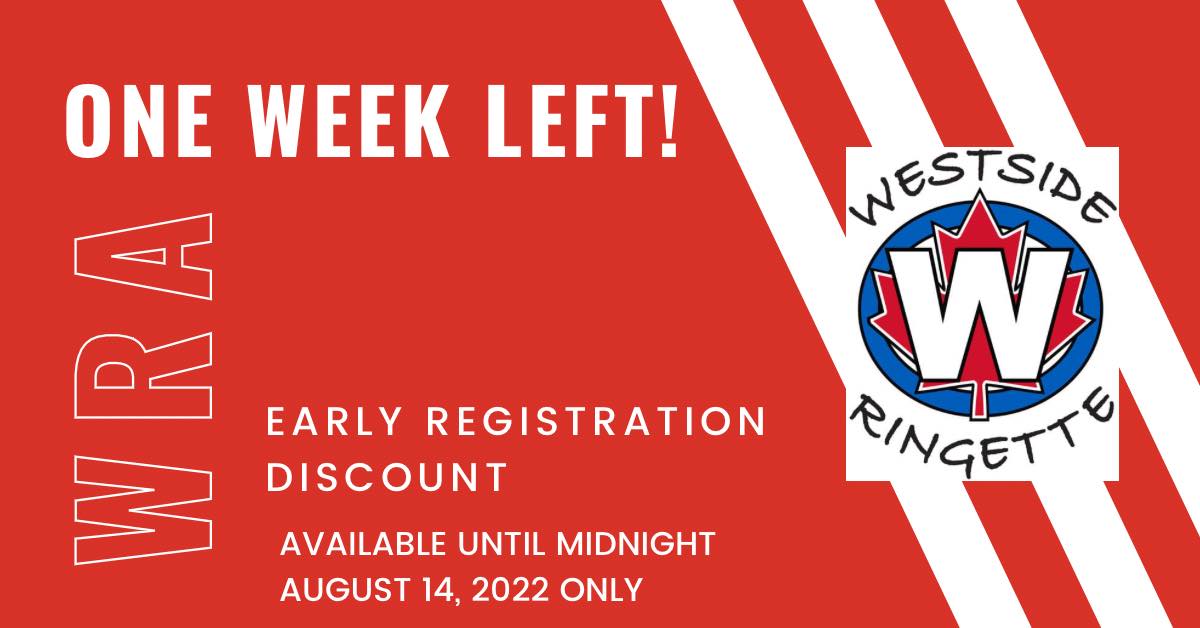 ---
Hello ringette families,
We are fast approaching the cut off for the early registration discount! It will be available to all returning ringette members from past seasons until midnight, Sunday, August 14 at which point, the registration fee will automatically go up by $100. We will not be able to offer any extensions to the discount so please make sure to reach out if you need assistance, have questions or would like to apply to pay in instalments. As long as a payment arrangement is made prior to August 14 at midnight, we will be able to honour the discount fee. If you need assistance with anything registration related, please reach out to the registrar, Katrina Ainslie at kmainslie1@hotmail.com prior to this date.
https://www.karelo.com/register.php?BID=613&BT=10&Ev=20626
Shake Off the Dust has a few remaining spaces for the There are a couple of spaces available for the August 27/28 sessions. If you are interested in registering for the second weekend, please email and a code will be sent to discount the price. Registrations for the camp will be accepted until August 14, midnight. The camp is available to any players in U12 and up.
https://www.karelo.com/register.php?BID=613&BT=10&Ev=20639
We have a virtual store set up for Westside Ringette apparel. The first order for the season will be running from now until August 14 (coinciding with the early registration end date). This order will be delivered in mid-September so the players will have swag for the beginning of the season. We will do a second order from mid-September until mid-October with delivery in late November for anyone who misses out on the first round. Remember that this is a fantastic way to get Westside Ringette's name out and spread the word about ringette in schools and the community!
https://nam12.safelinks.protection.outlook.com/?url=https%3A%2F%2Fwestsideringettesummer2022.itemorder.com%2F&data=05%7C01%7C%7Ca993a6024b754b2279e108da4d64cc5c%7C84df9e7fe9f640afb435aaaaaaaaaaaa%7C1%7C0%7C637907392616449433%7CUnknown%7CTWFpbGZsb3d8eyJWIjoiMC4wLjAwMDAiLCJQIjoiV2luMzIiLCJBTiI6Ik1haWwiLCJXVCI6Mn0%3D%7C3000%7C%7C%7C&sdata=3Em7dKNgp%2BX54lBzsEm89r0HaJO3YJ4onZFAenV7GCI%3D&reserved=0
Less than one month to go until our first ice times! We hope you enjoy the last weeks of summer and look forward to seeing you soon.
The Westside Ringette Association